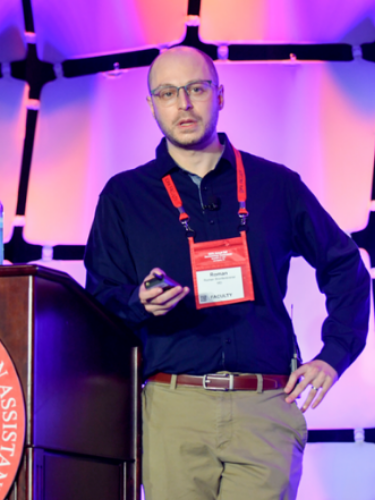 Interactive Dermoscopy
Faculty: Roman Bronfenbrener, MD, FAAD
In this podcast, Dr. Bronfenbrener discusses difficult dermoscopy cases and provides listeners with informative ways of appropriately diagnosing challenging cases.
Podcast highlights include:
How to manage pigmented lesions that display characteristics overlapping with melanoma.
Tips on diagnosing basal cell cancer (BCC) and squamous cell cancer (SCC) in their earliest forms.
Tips for using dermoscopy in a general dermatology clinic to improve diagnosis and management.
Posted |