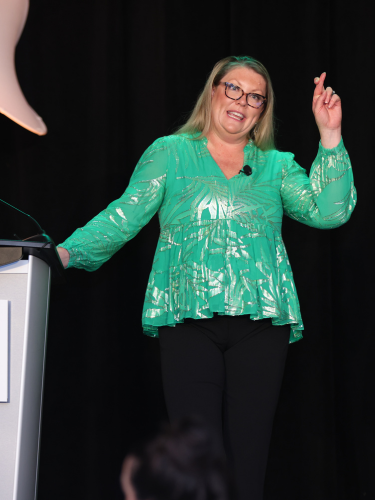 Going Beyond Cryotherapy-Treating Warts, Molluscum, and Kiddos…Oh My!"
Faculty: Shanna Miranti, MPAS, PA-C
Do you have kids and/or see kids in your practice? We can all agree that treating pediatric patients can be a challenge, especially when it comes to treatments that HURT! Shanna Miranti, MPAS, PA-C, discusses some of the NON-invasive treatments for common pediatric dermatology conditions like warts and molluscum contagiosum in this lecture. Listeners also learn about some techniques that can make pediatric dermatology procedures more pleasant for everyone!
At the conclusion of this podcast, participants will:
Apply tips for approaching and treating pediatric patients and performing procedures on children.
Understand treatment updates for warts and molluscum contagiosum.
Discover ways to make treating pediatric patients (and their parents!) a more pleasant experience.
Posted |