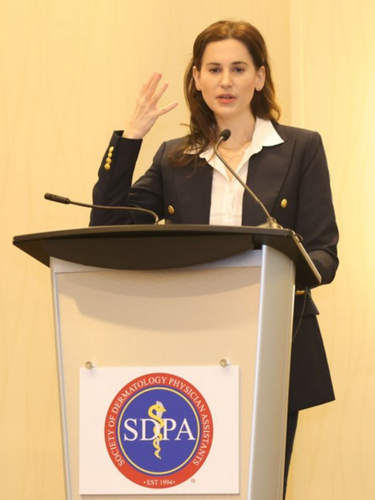 Cosmetic Lasers 101 Ilanit Samuels, MCMS, PA-C
Faculty: Ilanit Samuels, MCMS, PA-C
More and more, lasers are playing a big role in anti-aging and quickly becoming a very popular sought after cosmetic procedure. In this podcast, Ilanit Samuels, MCMS, PA-C, reviews the basics of lasers and how they play a role in cosmetic dermatology. At the conclusion of this session, learners will:
Define lasers and their components.
List laser safety guidelines.
Apply laser indications for use of each modality.
Posted |