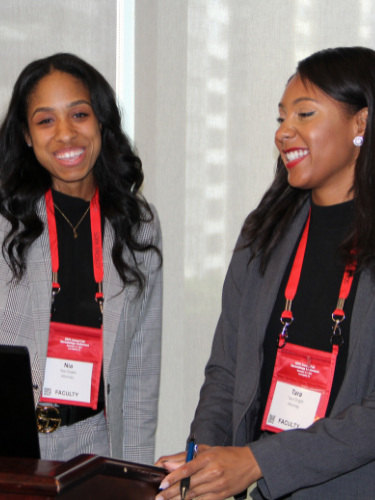 Contract Workshop: Understanding the Documents You Sign
Faculty: Nia Doaks, JD, MBA, and Tara M. Bright, JD, Esq.
Learn about common legal issues and trends related to drafting, interpreting, and negotiating contracts in this workshop featuring Poyner Spruill, LLP, attorneys Nia Doaks, JD, MBA, and Tara M. Bright, JD, Esq.
The legal team will explore the latest legal authority on emerging issues related to contracts in the healthcare sphere and provide practice tips, tricks, and strategies for negotiating and interpreting contract provisions. Other highlights include:
A discussion on relevant federal statutes and compliance initiatives for healthcare providers.
Detailed information on why dermatology PAs need legal documents as they pertain to finances including wills, trusts, and insurance.
Financial literacy tips.
Posted |