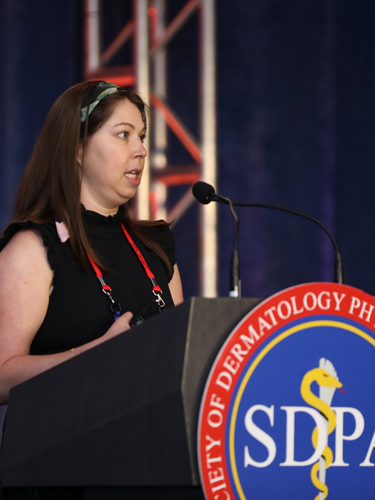 Communicating in Difficult Situations
Faculty: Melissa Mauskar, MD
Several taboo subjects are difficult for patients and dermatology providers to discuss. In this lecture Dr. Mauskar provides an open dialogue to destigmatize mental health, sex, and intimate partner violence. After listening to the discussion, you will be able to:
Identify barriers to communicating in difficult situations, from depression to sexual activity.
Review ways to incorporate screening for psychiatric concerns in dermatology patients.
Discuss concrete examples to gather sexual history and provide related counseling.
Develop strategies to empower women to talk about intimate partner violence.
Posted |